Why Jupiter?
Because we move you forward.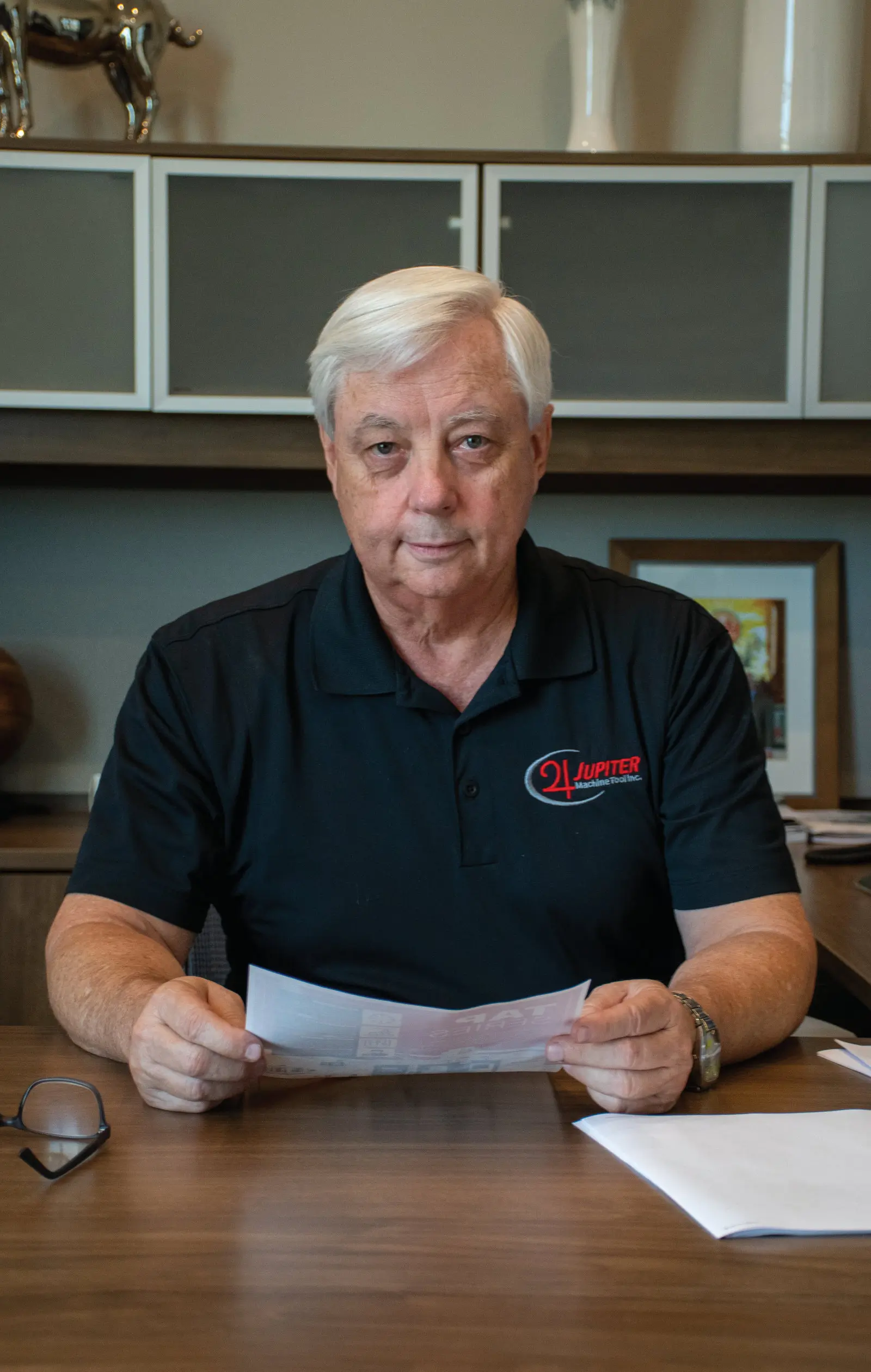 I've stood in your shoes many times during my 40+ years of engineering and manufacturing experience with the U.S. Air Force, General Dynamics, Indian Motorcycles, and as the owner and operator of my own machine shop. You need an innovative solution, you need it now, and nothing you can find is quite right for your company's challenges.
At Jupiter, we're a first-class engineering and manufacturing team dedicated to designing, building, and deploying high-quality industrial manufacturing solutions.
Since the 1980s, we've serviced, repaired, rebuilt, and overhauled an endless array of CNC machine tool brands and models across North America.
We've cemented our reputation with industry leaders like Toyota, GE Nuclear, and Smith & Wesson by taking on the challenges no one else could or would – and delivering.
When you purchase a Jupiter machine tool, order a custom-engineered solution, or request a laser alignment and calibration you're joining that long list of elite, satisfied customers that rest easy at night knowing their most difficult problems are in the hands of their most trusted and experienced partner.
As Chairman & CEO of Jupiter, I speak for all of our team members when I say that we can't wait to start building that same relationship of success with you.

Ray Whitehead
Chairman & CEO
Join the ranks of these satisfied Jupiter customers today…